Fortunext Technology Solutions is a leading firm based in India. "Our ultimate objective is to provide quality services and improve overall growth of client's business in the cut-throat market". A strong foothold of innovative ideas, seasoned skills and ability to deliver a product with utmost perfection is what drives us vociferously in the global market. Our unparalleled technical skills, working experience of years, innovative strategies will really upgrade your business.
We have provided best plus affordable software development services to numerous large as well as medium entrepreneurs. We are the masters in offering effective software development solutions.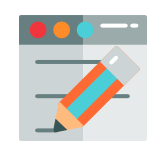 WEB & INTERACTIVE DESIGN
The most impressive websites and app experiences are rooted in smart design, embody clear vision, and are backed by the right technology.
BRANDING & STRATEGY
How do your customers see you? How do you see yourself? We're experts in deftly focusing, aligning and advancing those perceptions.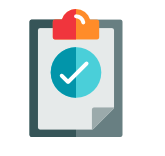 WEB & APPLICATION DEVELOPMENT
Best-in-class digital projects require technology that perfectly supports the design. We rely on the right tools for the job, not a one-size-fits-all tech stack.